Because family is your most treasured possession.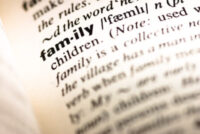 Proudly display your heritage or give a one-of-a-kind gift they'll cherish for a lifetime.
High quality giclee printing
Designs available to suit every home or taste
Sizes from 8″ X 8″ to 30″ X 40″
Archival quality lasts for generations
Numerous mounting and framing options
Made in the USA
Not sure about your ancestry or just lacking a few branches of  in your tree? Ancestrify offers expert genealogical research to fill in the missing piece.